This webpage is for those of us in the Mask Tribe...many of us are have been reopening our lives to one another while maintaining the preventive strategies that have kept us well.
Now, these 3 styles of hand-made masks are available on a donation basis to raise money for intervention in the Nhimbe for Progress villages, and beyond, as Covid-19 continues to unfold in the Mhondoro area. Please see the CHANGE! Project details for more information about our program. Thank you!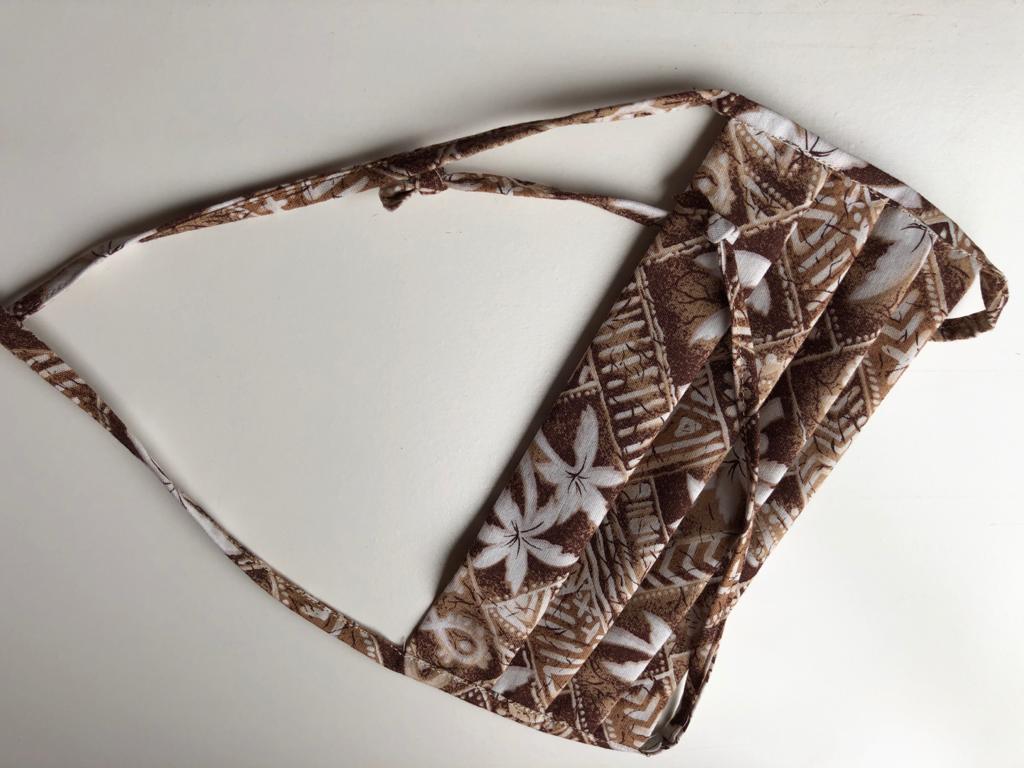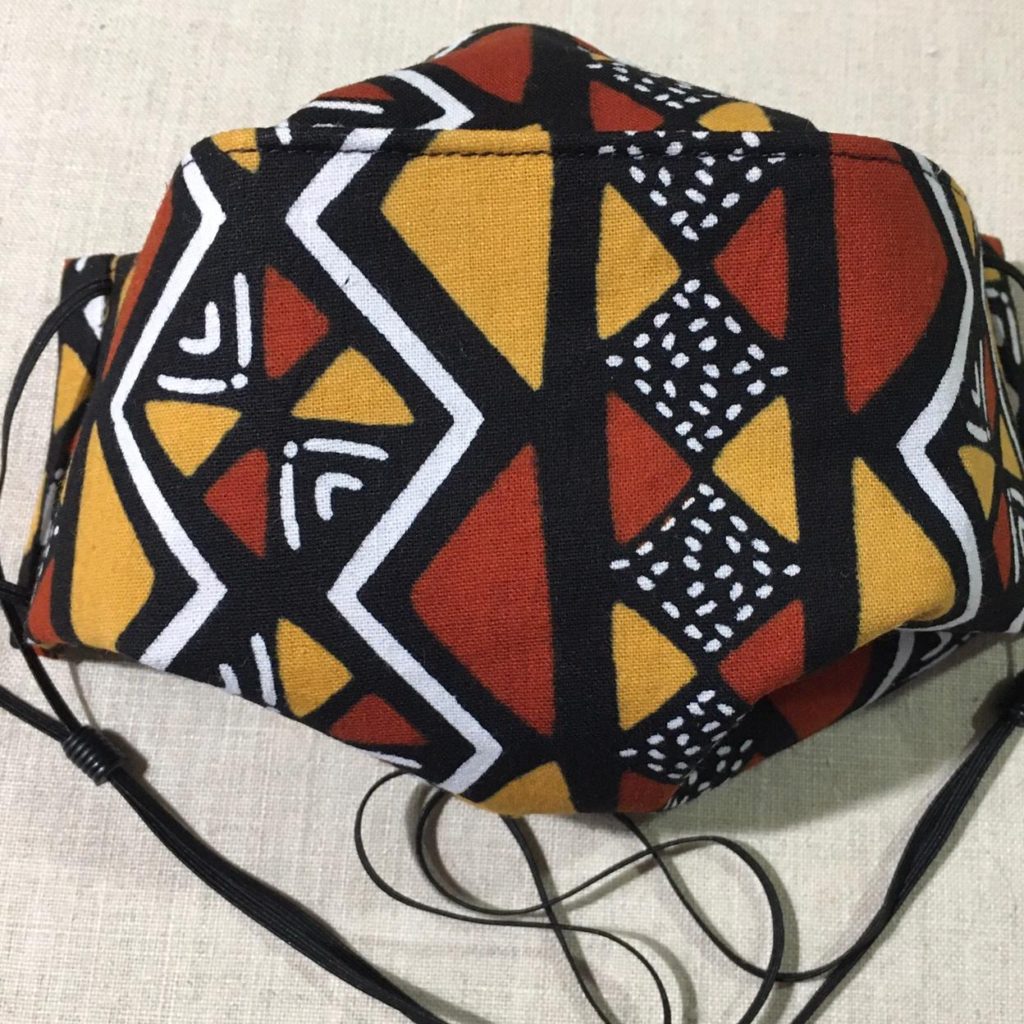 You may choose one or more masks and your donation directly supports the Change! Project, Nhimbe's Covid-19 intervention!
NEW 3-D DESIGN (currently available in only 4 new fabrics)
Here is a quick overview of this new design:
Designed by an engineer, Dora Cary of Orange Dot Quilts and enhanced with special adaptive features by Heather Hodney.
Curves out away from nose/mouth, allowing more breathing room.
Does not slip down when talking.
Silicone adjusters to size ear loops to fit.
Ear loop elastic extends behind head, creating a lanyard, allowing mask to be worn around neck when not needed as face covering.
Nose piece can be removed.
Made of 2 layers of pre-washed cotton.
Can be machine washed and dried.
Here is our first testimonial "I love the mask. It is the best fitting one I've tried to date. The special features of the nose guard, 3-D breath-ability, toggles for fit, and the elastic for around the neck make this design special—not to mention the beautiful fabric! They really are sensational". Liz H.
FABRICS and LINING of the MASKS
All of the fabric used in these masks has been donated by friends of Ancient Ways and is from Africa. Thank you to all who generously have given us fabric to get started on this! All of the time to make and mail these masks is being donated too!
Thank you for your help with our efforts to make a difference in Zimbabwe!
The fabric has been pre-washed.
The inventory chart below shows which fabrics are available.
All linings are made with a complementary fabric from the U.S.
HOW DO I ORDER?
Please note this is not fancy software but just a list of masks available.
Write down the code (number and letters) from the left of the chart if you see there is fabric available.
Our volunteer is fairly flexible if you need to do a special order for a child or a not-so-medium person (tall, wide, small, etc) ...just write with a request. The regular size fits a high percentage of people!
.
MASKS CAN BE ORDERED IN ONE OF TWO WAYS:
1. Check/snail mail and 2.Credit card/PayPal
In each case, you will order the masks you desire with the number and code, as well as the style you choose - pleated or fitted, or 3-D and if you want a nose piece (most have them, some do not, but we can install if you desire, although all 3-D masks have a removable nose piece).
1. By check and snail mail. Look at the masks available on inventory (above) and select your mask(s).  Include a) the code b) the quantity c) pleated or fitted or 3-D, d) request nose piece, if needed. Also include your phone or email if we don't have it, in case of questions.
Send your request and donation to: Ancient Ways PO BOX 346 SCIO OR 97374
 2. If using PayPal or your credit card:
Look at the masks available on inventory (above) and select your mask(s).  Include a) the code b) the quantity c) pleated or fitted or 3-D  d) request nose piece, if needed.
Go to the CHANGE! Project page and put your choices in the description under Greatest Need (Special Message) towards the bottom of that page.  Enter the code, quantity, style, and if nose piece needed.

Pay with your credit card or PayPal. Note: PayPal requires 5% to process.
RECEIVING THE MASK
These masks will likely be mailed from Scio or Albany, and so please consider the package and mailing costs when making your donation. Consider the mail delays we have been experiencing, as well as that these are made-to-order masks.
Masks can also be picked up in Scio or Albany by calling 541-259-4673.
Now, lets take a look at what the villagers are doing there in Mhondoro, to make their world safer. These women are sewing masks to be able to give 1-2 to each family in Nhimbe. Gathering together in the Nhimbe Community Center Multi-Purpose hut, they have made 286 as of 5/14/20 and expect to have 410 by 5/18/20. We thought ahead and bought fabric in March., and now the fabric stores are still in lock down and therefore closed in Harare.
When the women in the village gather for a sewing project or any project they do together, there is usually much laughter and gaiety. You can see from this video that although many masks have been sewn, the mood is somber and quiet, quite unusual and touching to me.
Thank you for your continued
and amazing support!