The Ambuyas Quilt Project
Late fall greetings from Lacomb! Freezing temps have just locked it in that we are indeed heading into winter. It's time to warm up by the fire and hunker down!  
We so appreciate all the ways you have been supportive of our vision and accomplishments this year. We continue to work with the community on the ground in a variety of ways, and this year had a new blossom on the vine, further catering to the elderly.
You may remember how Nhimbe was born with a broad and deep sweep – the very first long list of concerns being made when Cosmas and I met in 1999 in Eugene, the day that Dumi passed on, with Dumi being my first Zimbabwean teacher and stirring my passion for the music. This synchronicity then passed the baton. From there, many seeds have sprouted creating what we now know as Nhimbe for Progress.
Fast-forward 20-plus years, with your help in 2020, just before Cosmas passed on, we managed to provide abundant hygienic water access for our Community Center programs, allowing us to grow a better garden among other things, and empowering us to give the elderly their traditional greens staple on a continual basis. This was the beginning of providing the elderly with specific direct assistance, and in my mind the start of HeartWorks ElderCare.
This year, a local quilt artist, Elle Garrison, offered to donate many incredible quilt tops to reach the elderly in our rural Mhondoro area. Why would this sound attractive with all the other needs pushing on our door?
Did you know that Zimbabwe gets chilly in the winter, averaging 50 degrees, and rarely below 42. Many years ago, my June trip to the villages found me in the cold without relief…just couldn't get warmed up for an entire month plus. Rural living in a hut is much like camping, but imagine limited campfire access for the duration.
Did you know that many people all over Zimbabwe, sleep on the ground? Sometimes their hut has cement but also with poorer folks, they can also be sleeping directly on the earth.
The elderly particularly feel the cold to the bone, and even though they may have grown up this way, that doesn't soften the reality.
Many pieces of the puzzle on this side of the planet were solved and obstacles overcome to be able to successfully put together six comforters for the elderly. We worked together for several months. One grandmother (ambuya) in each village was honored with this incredible gift, recognizing her important place in the community. These women were chosen by the headmen as the neediest, for instance, either because they have no one, i.e., no children that help them out, or they have health issues prohibiting them getting appropriate help.
Our Nhimbe project director, Febby Shava, called each of the women to come to the Community Center, and they had no idea why they were summoned. One of them has a heart condition and couldn't make the walk that day, and another was an hour late arriving as she was resting along the way due to asthma. They were so very surprised, amazed, and simply touched by the special gift. This story will be told for many years to many. Please check out the slide show at the bottom where information about each is shared, e.g. their name, age, village.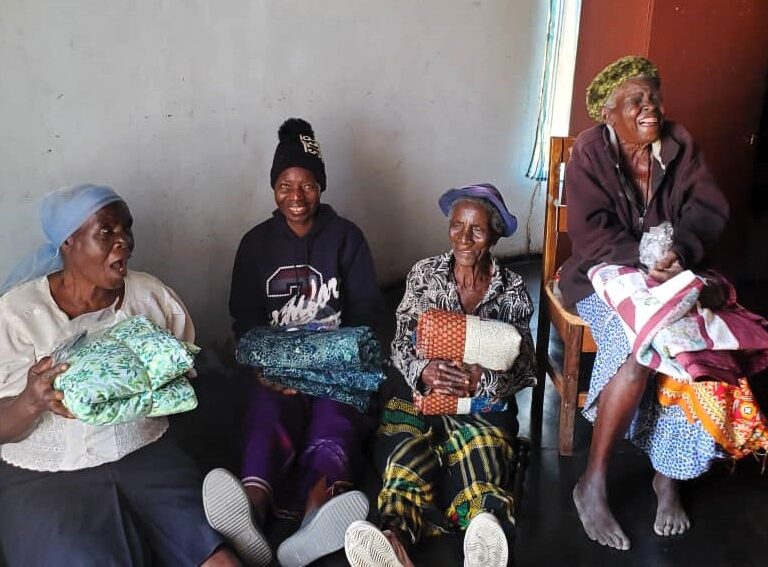 We can all imagine the difficulties of aging. We found the entire process very dear. Here for your consideration are our only obstacles to solve for the future quilts:
Postage to ship a comforter was around $45 each, by shipping all six together.
The merino wool batting was $33, to give the best warmth.
Quilting is being donated for only $25 – we concluded that although the first batch was tied comforters, for the longevity with the wool batting we decided that quilting would last better.
This totals $103 … are you able to fit some or all of this amount in your budget?
All of the other time and materials are being freely given. Could you contribute towards bringing comfort to the ambuyas in 2024? Six pieced-tops are literally already made for next year and ready to be framed and quilted! When our US team begins early, it ensures that the quilts will arrive before June's winter. We ideally are shipping 1st of May.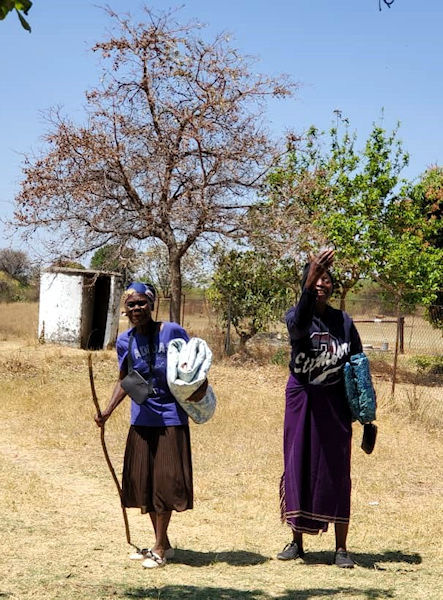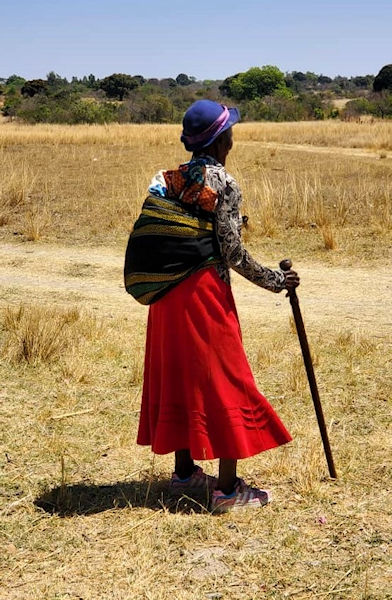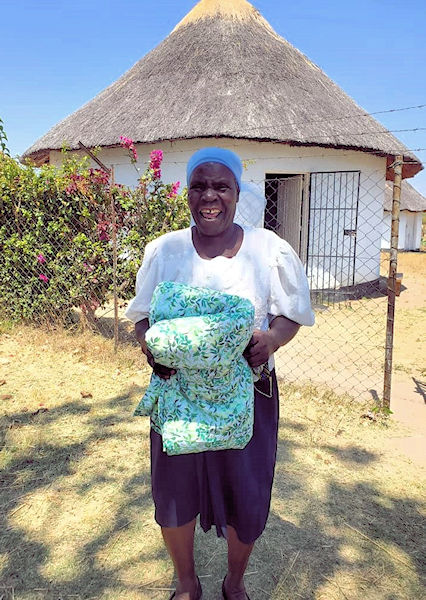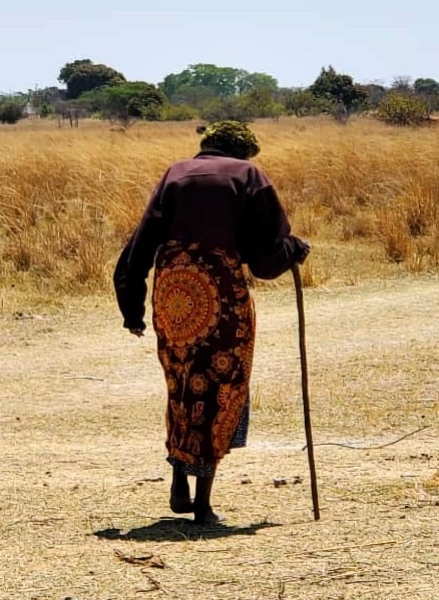 Does this idea of reaching out to the elderly in the Nhimbe villages touch you? I recall in 2018 there were three elderly residents who passed on during my visit. Each was over 100 years old! We all have, or have had, elderly in our lives to whom we would like to offer comfort. Here is a modest avenue!
Let us know what you think and whether you are able to add something to the proverbial pot to bring more healing and kindness to someone you will likely never meet. Click here, and choose HEARTWORKS ELDERCARE, so that we will direct it specifically to the care of our Nhimbe for Progress elderly, making their later years feel more acknowledged and gentler.
Thank you for considering this venture! Tatenda Chaizvo!