The Magaya family has been able to hold their nyaradzo ceremony for Cosmas on October 3rd in Zimbabwe, after waiting almost 3 months due to this unusual Covid situation. Normally, this would traditionally have been finished within about one month of his passing, allowing everyone to complete one of their rituals leading up the final ceremony next year. This successful event is a great relief to all involved!
Now, the rest of us around the world, also have an opportunity to gather together online to honor and celebrate the life of this unique man on October 10th! Please feel welcomed by the following invitation from the Kutsinhira Center, who are hosting this online event.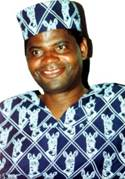 September 25, 2020
Dear Friends,
We at Kutsinhira Cultural Arts Center deeply mourn the passing of the great mbira player Sekuru Cosmas Magaya, our long-time teacher and friend, who died on July 10, 2020, after contracting COVID-19.
We are planning an International Zoom Memorial to honor Sekuru Magaya on October 10 and invite you to join us. As we are able to accommodate only 250 connections in addition to our presenters, we are asking that you RSVP to let us know that you would like to join (please see instructions below).
The approximately 2.5-hour memorial will take place on Saturday, October 10, 2020, beginning at 10:30 am PDT and at 7:30 pm Harare time.
Our presenters will include many family members, close friends, hosts, and mbira students who consider Sekuru Magaya to be a major inspiration in their lives.
Program
10:30 am/7:30 pm: Begin slide show accompanied by recordings of Sekuru Magaya, while people connect. We highly recommend joining early to enjoy the beautiful slide show created by Mark Cohen, featuring Sekuru Magaya's US visits 1998-2018 and accompanied by his solo mbira recording, Anoyimba.
11:00 am/8:00 pm: Brief greeting, introduction. State intention to record.
Opening Prayer by Fradreck Mujuru, live from Zimbabwe
11:15 am/8:15 pm: Musical and spoken tributes, 3-5 minutes each. Most or all of these will be pre-recorded, and in a pre-set order. We will begin with Magaya family and friends contributing from Zimbabwe.
12:30 pm/9:30pm: (or whenever planned program finishes) – invite other attendees to contribute spontaneously (by request via the Zoom chat box)
Approximately 1:00 pm PDT (10:00 pm Harare time): Closing
If you would like to join us for this event, please fill out the brief registration form HERE:
If you have any problem accessing the form, you can instead reply to this email with your name, email address, brief description of your connection with Cosmas (e.g., "mbira student," "university host," "longtime friend," etc.). It will be helpful if you can use the form though.
We will send you the Zoom link and some helpful Zoom hints 2-3 days before the event. When you click on that link any time between 10:25am PDT and the end of the Memorial Zoom, you will join in a Waiting Room and soon after admitted to the event by our tech people.
Please do NOT publish this link on social media (Facebook, Twitter, etc.). If you know of others who would like to attend, please ask them to send us an email requesting the link.
Kutsinhira Cultural Arts Center and the Magaya family retain all rights to the recording of this event, and we plan to share it with those who are unable to attend the live session.
We look forward to sharing this time with you.
Best regards,
Marilyn Kolodziejczyk and Memorial Committee (Tsitsi Hantuba, Lynne Swift, Janis Weeks)