After 17 years of wear and tear, this hut roof needed replacing. Thanks to your help, we managed to get 'er done!
The steps to building a new roof are amazing.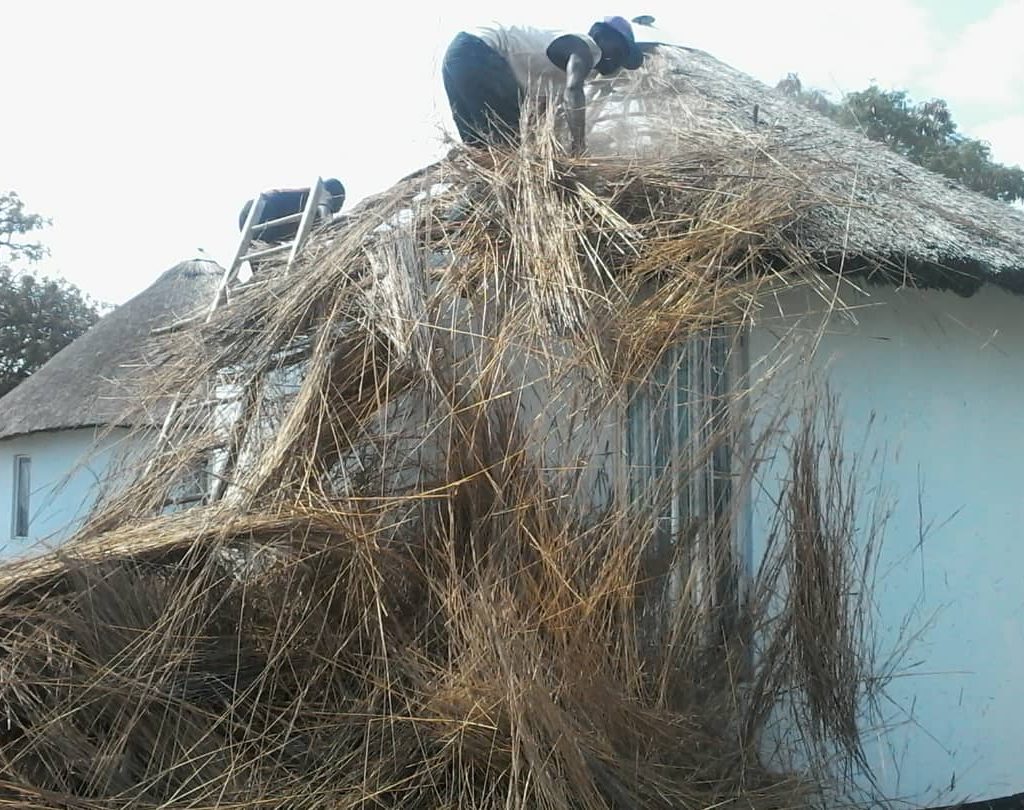 With a completely new roof, the poles are replaced, not just the grass.
The gum poles are purchased, along with thatching grass, wire, nails, thatching twine and lathe. The poles are found about 27 km from our Community Center. We use a pickup truck and some strong men to cut poles and ferry them.
The area began being deforested in the 1950's and gradually a couple of plantations of gum poles (eucalyptus) sprung up to supplement firewood for the area, as well as provide poles for building.
Then we replace the poles.
The thatch is purchased in completely different places than the poles. We bought in local Chief Rwizi's area from more than 8 villages. Also Chief Ngezi's area sold us thatch from 5 villages. Cosmas and Patricia were ferrying the items with the help of the 3 strong fellows.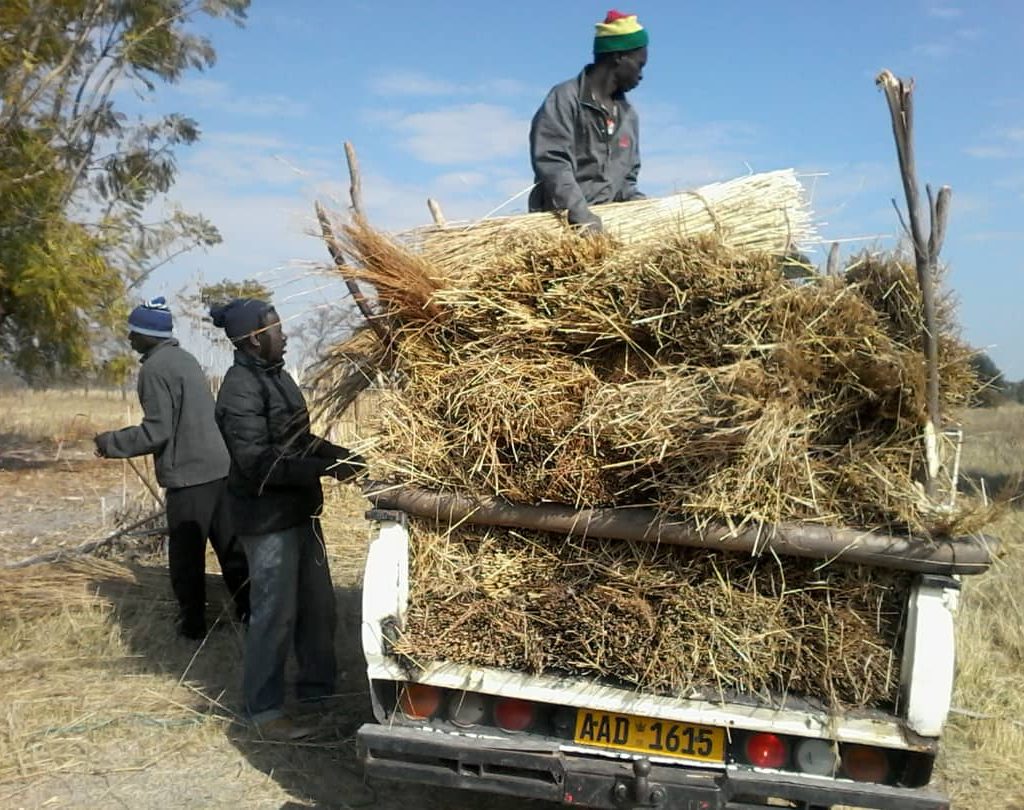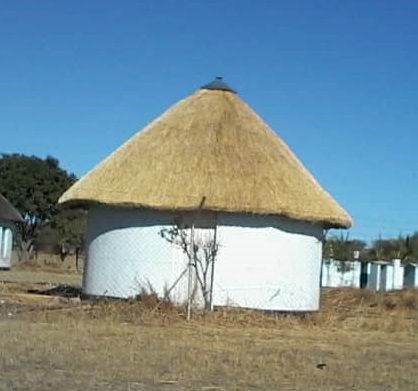 PLEASE NOTE – The marimba clip is Nyaradzo, from our Mwoyochena CD. This song was donated by Anzanga. This beautiful song is almost 8 minutes long…the clip repeat is only 1.5 minutes.