You Can Pay for Your Workshop Here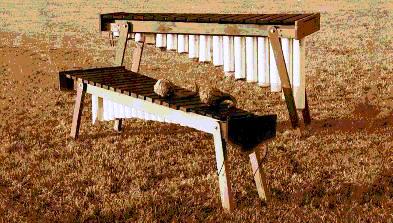 Ancient Ways Marimba Lessons & Workshops
Music Lessons are offered weekly in the mid-Willamette Valley for various experience levels. Workshops are created for special learning opportunities, most often with visiting teachers. Please indicate which class night you attend, or which workshop you want to attend. Please remember to include 4% ($4 per $100) for the credit charge. Thank you!
Frequently we offer further learning opportunities including working with various guest teachers studying:
marimba,
mbira,
drumming,
hosho,
vocals,
children's games, and
Zimbabwean culture, as well as
organizing student groups to build marimbas and make hosho.
Our desire is to create the space for experiences with members of the larger Zimbabwean community to give everyone as many opportunities as is possible to learn about the Shona culture and this sweet music in various ways. Sometimes we will journey to other areas as well to work with teachers. [br][br]
In gratitude, our visiting teachers have included:
[br][br] MaiChi Maraire, Claire Jones, Maggie Donahue, Joel Lindstrom, Wanda Walker, Robert Two Hawks, Sinodiyah Munyaka, Steven Golovnin, Sally Cowen, Michael Breez, Sheree Seretse, Gary Spalter, Fradreck and Sam Mujuru, Chris Berry, Beauler Dyoko and Cosmas Magaya. [br][br]
Upcoming opportunities:
Community Marimba Building – 2019 Dates to be arranged