Graduation day for the Nhimbe for Progress Preschool and our resident's soap/mask distribution were brought together on December 17th. Both went on quiet well. Muda, our new co-director, shares the following story:
.
"We were graced by the local councilor and health workers. You will notice from the photos some did not even have masks and they had to cover their mouths with their shirt or hat when receiving the masks. We want you to get the true picture on the ground. Covid-19 education is a continual effort.
.
A total of 253 bars of soap and 253 masks were distributed. Febbie has been getting calls from those that were absent and she will be setting a day soon to distribute more. The councilor was very grateful to Nhimbe for the kind gesture and he will be donating some masks also to the preschool when schools open January 4 2021.
.
There was great team work on the day from Nhimbe staff. Febbie had everything set up nicely and the attendance by parents was great. For example, Kenny, the Marimba teacher, was busy the day ferrying soap for distribution. Compensation payments were also given on that day, and the staff are very happy and express their profound gratitude."
.
The Nhimbe preschool graduated 25 pupils to go to first grade in the surrounding six village community schools, starting up January 4th, 2021. With only five months of schooling under their belts, their demonstrated knowledge speaks to the way that education works well, having all ages of children in one schoolhouse.
.
Let me share the graduation photos and videos, followed by the Covid-19 intervention pics.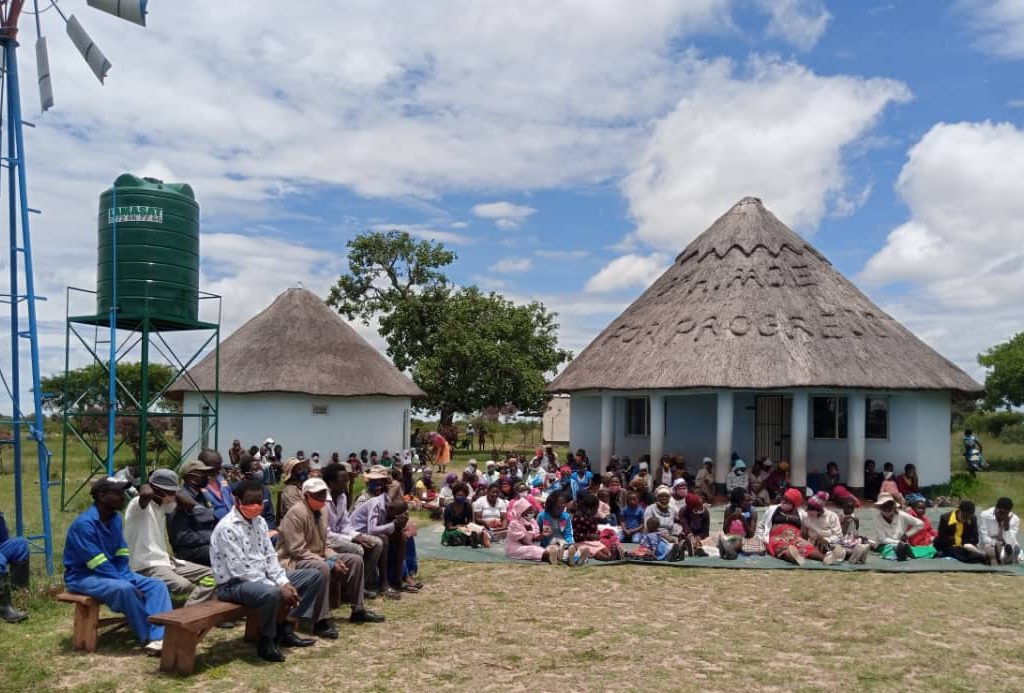 Men to the left, women on the right, in a traditional fashion, here to attend the graduation of 25 little ones. Check out that incredible cistern and windmill…thanks to your continued support!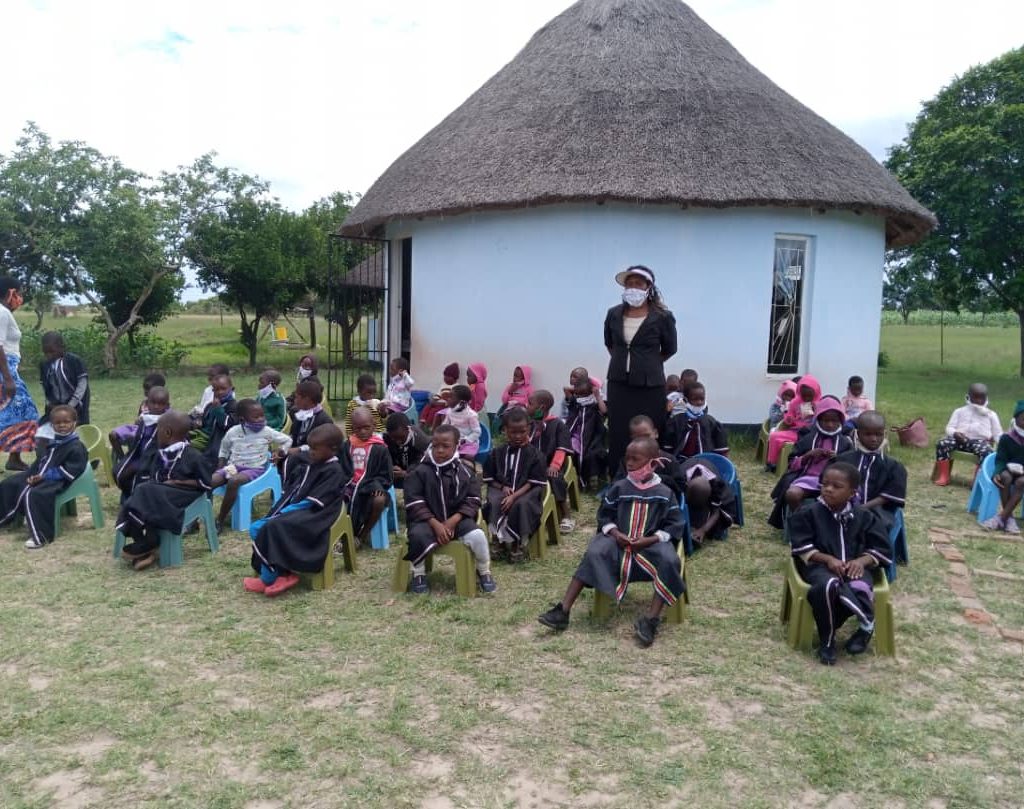 The graduates are waiting patiently as the ceremony begins.
Finally…their turn to do presentations and receive certificates!
Presenting: Color Identification – in English!
Presenting: Counting to Ten – in English!
Strength in Numbers?
Presenting: Body Part Song in Shona!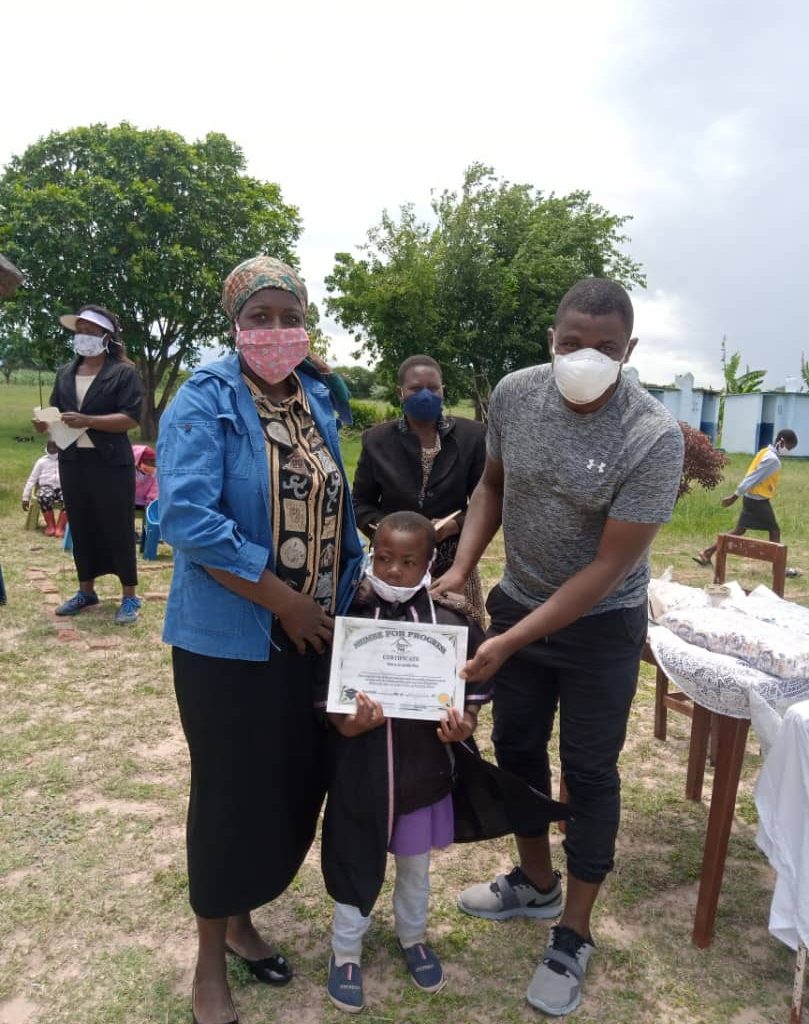 Muda, the new Co-Director, presents the certificate to the child and mother, as Febby, the other Co-Director and also head of the preschool, looks on. Fortunate, a preschool teacher with us for several years, is in the background on the left.
Our graduation certificates have a real shiny gold seal!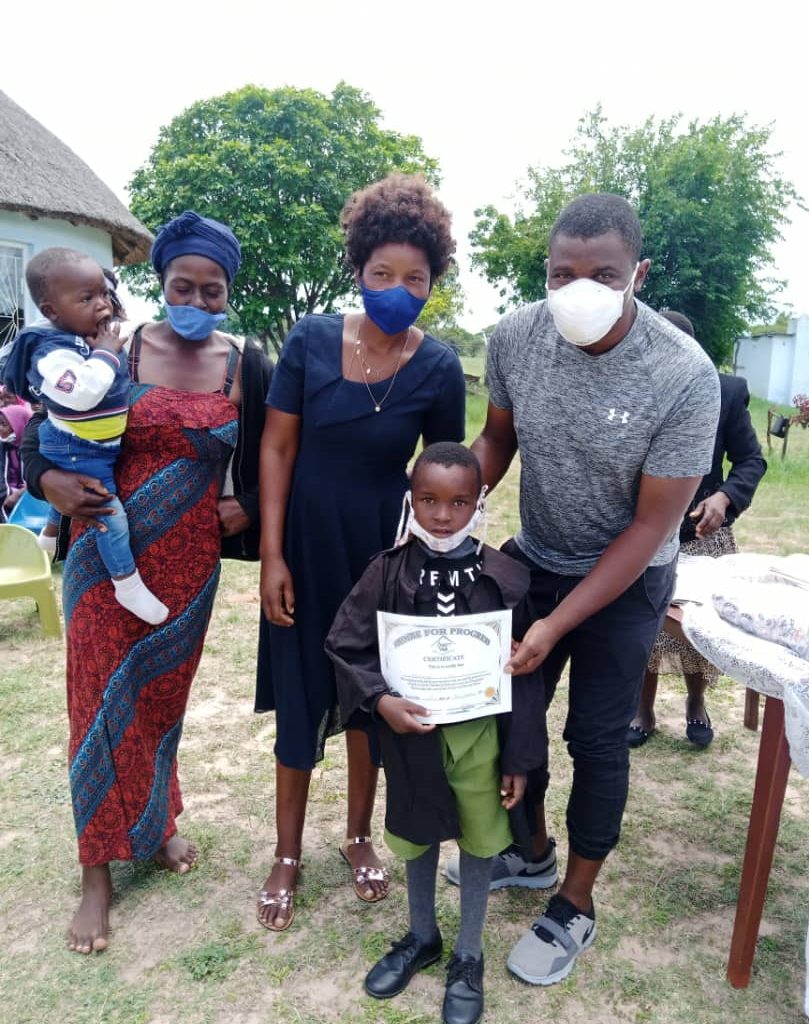 This is a big event for the villages dressing in their go-to-meeting clothes. Most every child had at least one parent in attendance, and sometimes, like here, most of the family. This little lad looks ready!
Besides the certificate, each child receives pencils, and a school writing book, plus a special gift of either a small towel, Vaseline, tooth brush, tooth paste or bag of maphuti (popped corn).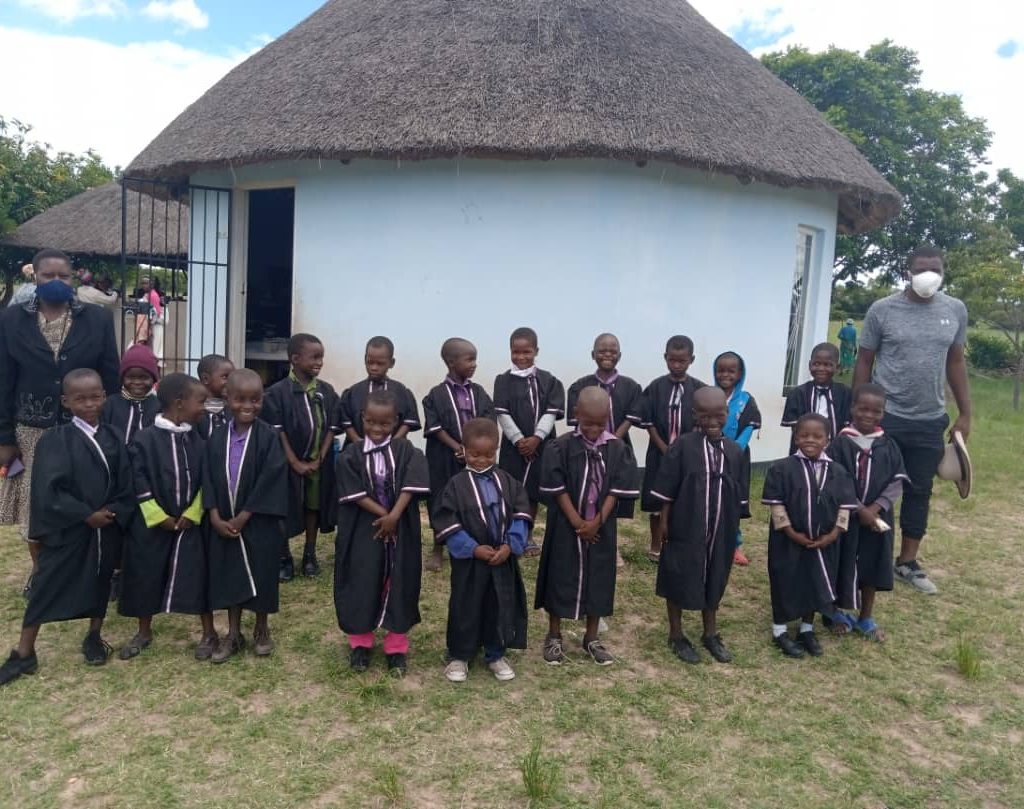 Graduating Class of 2020!
Covid-19 Intervention Continues as a 2021 Focus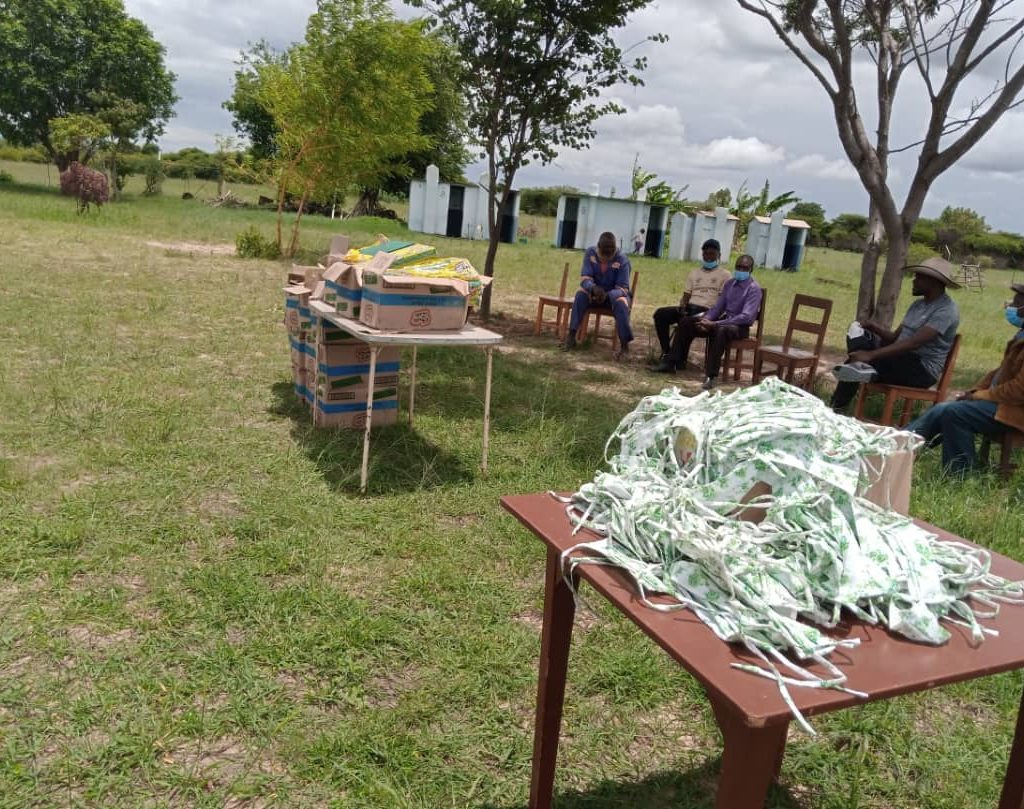 The Nhimbe Team was prepared with 400 hand-sewn masks and 400 bars of soap to be distributed to all villagers who showed up. Mid-May we similarly gave these resources, and many people didn't understand the purpose.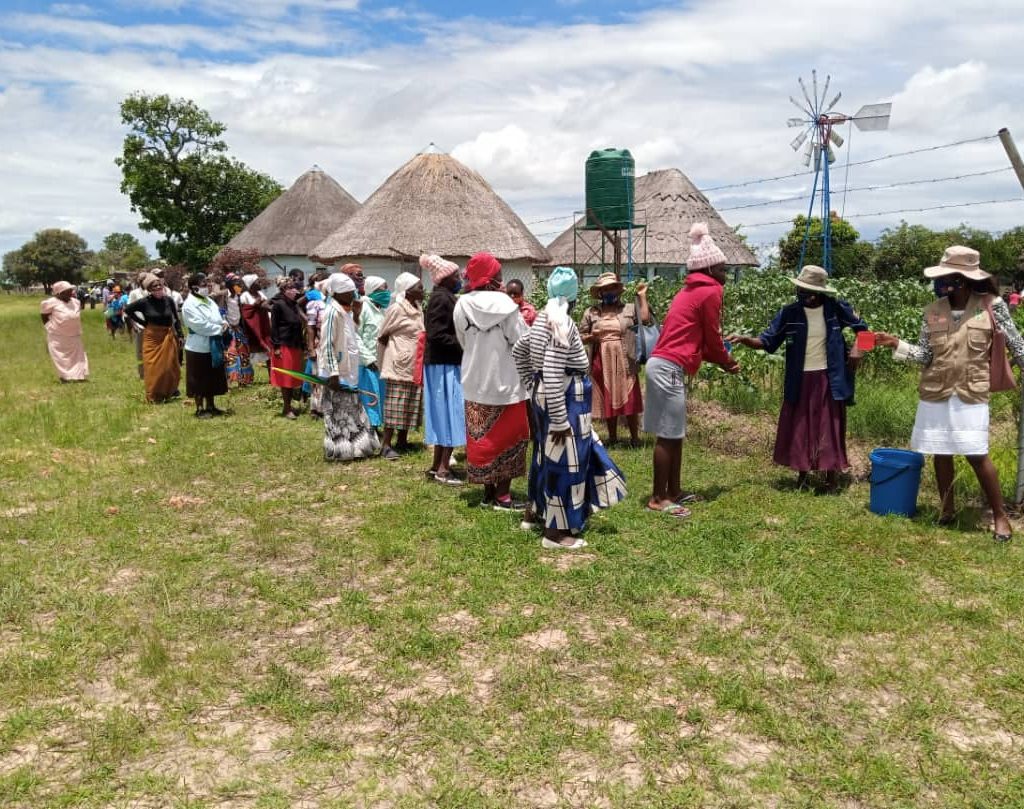 This line goes as far as the eye can see. Doing their best to stand at a socially distant space, many people still did not have masks, and used scarves or shirts for face covering.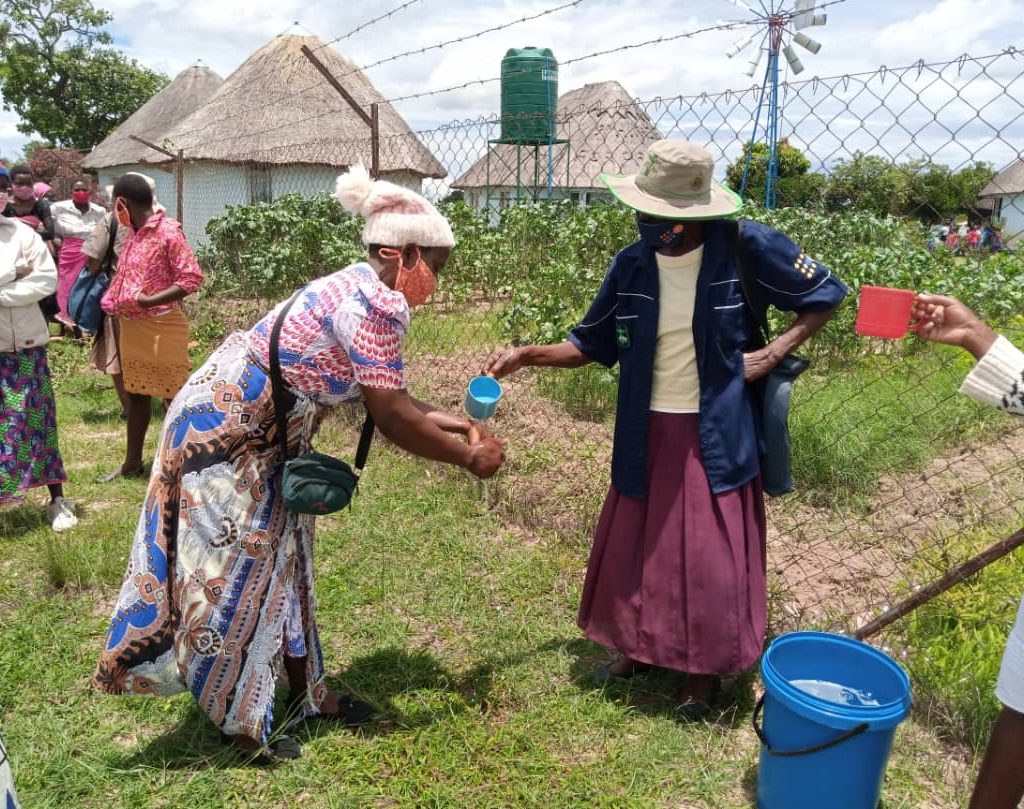 Some soapy water is a prerequisite for entry into the Community Center. Hey – check out that water tank and windmill ;*))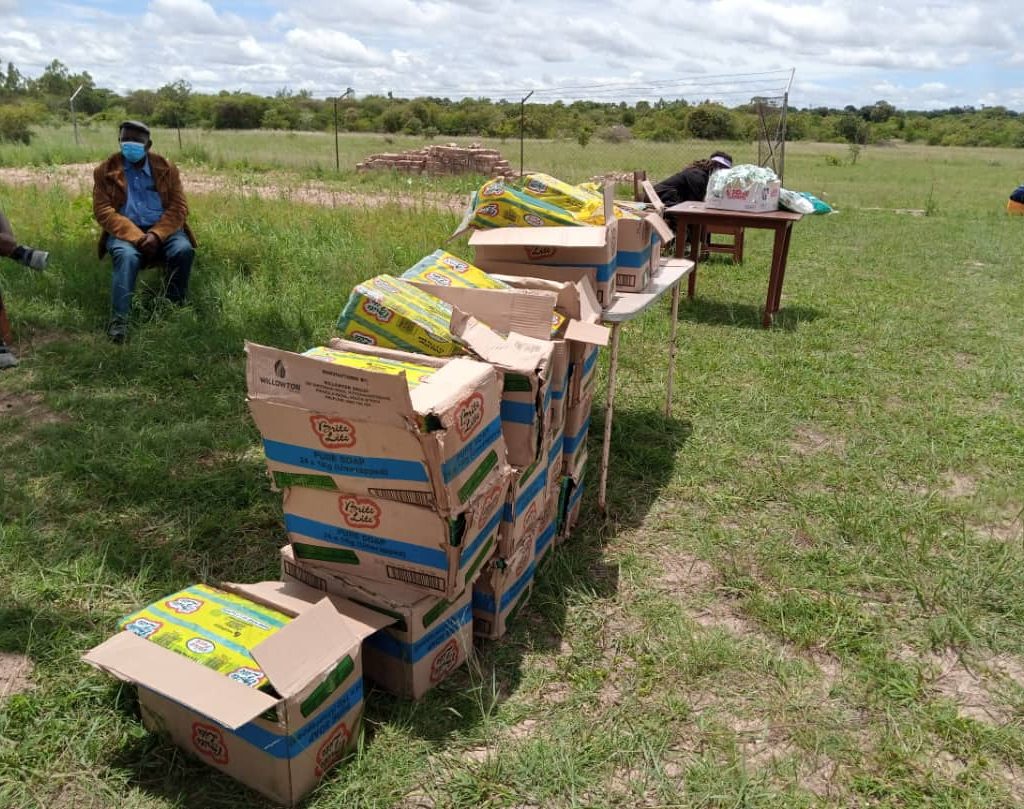 I just love how this picture is just overloaded with soap! You know, if you are short of cash for food or school fees for children, you might not buy or use soap in the way we are accustomed. That is why this is quite a gift!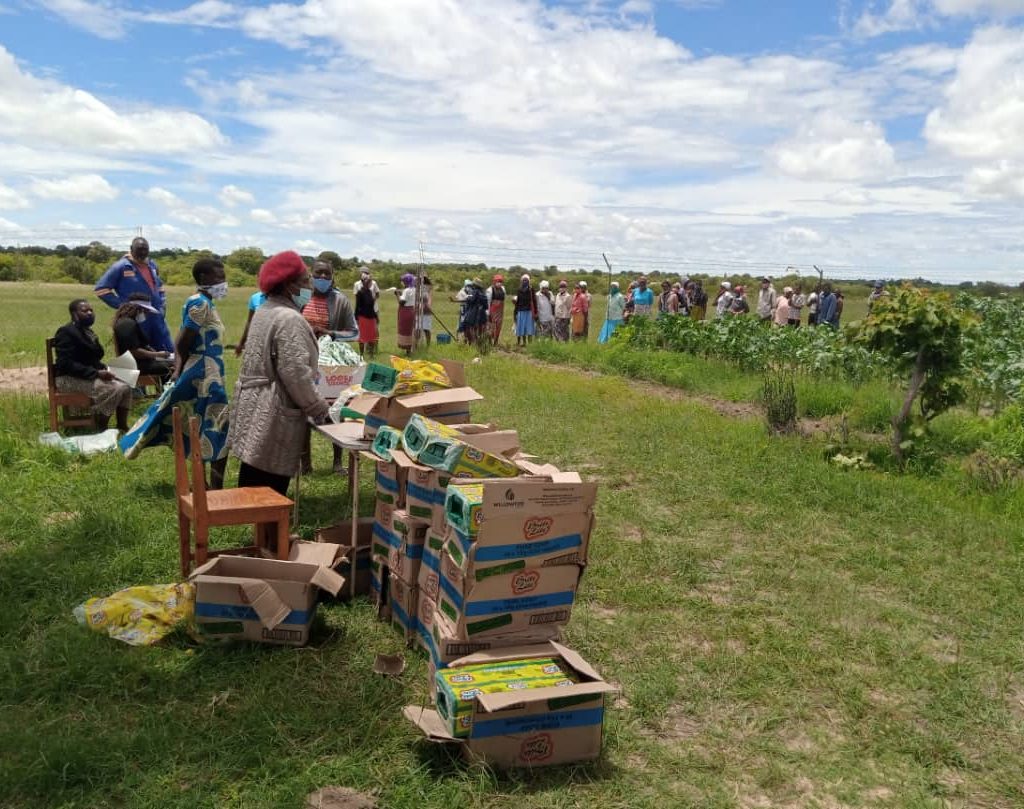 Here is the system. After lining up and washing up, they come by each of the two tables to receive one mask and one long bar of soap (about 14″ long). We expect this to last for 2 months, when we will again distribute.
Here is someone who did not have a mask but needed to use a scarf. He is now setup!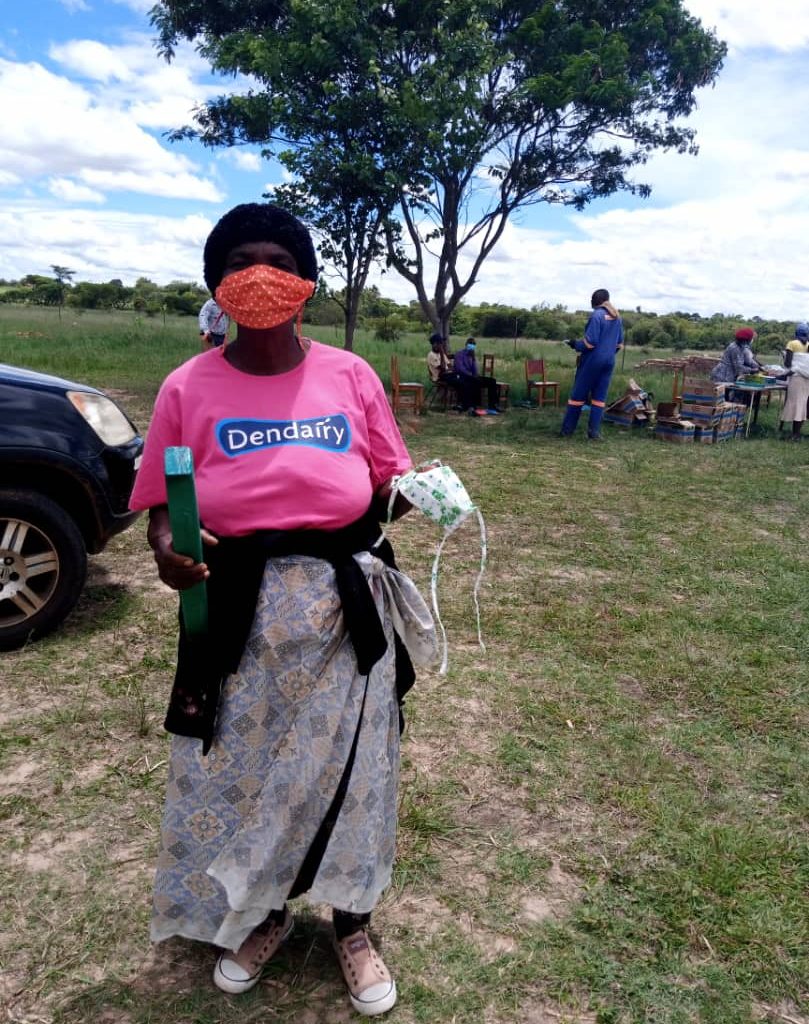 This ambuya (grandmother) is very grateful. Her children and grandchildren have also been sponsored for school tuition over the years. Another happy camper!
.
Many thanks to you for your continued support of our work in Zimbabwe. If you haven't seen our year end report click HERE. If you haven't seen our exquisite masks for sale, click HERE! The end of 2020 is raising a flag of hope and endurance, even after the year's difficulties. Blessings your way…and much gratitude!