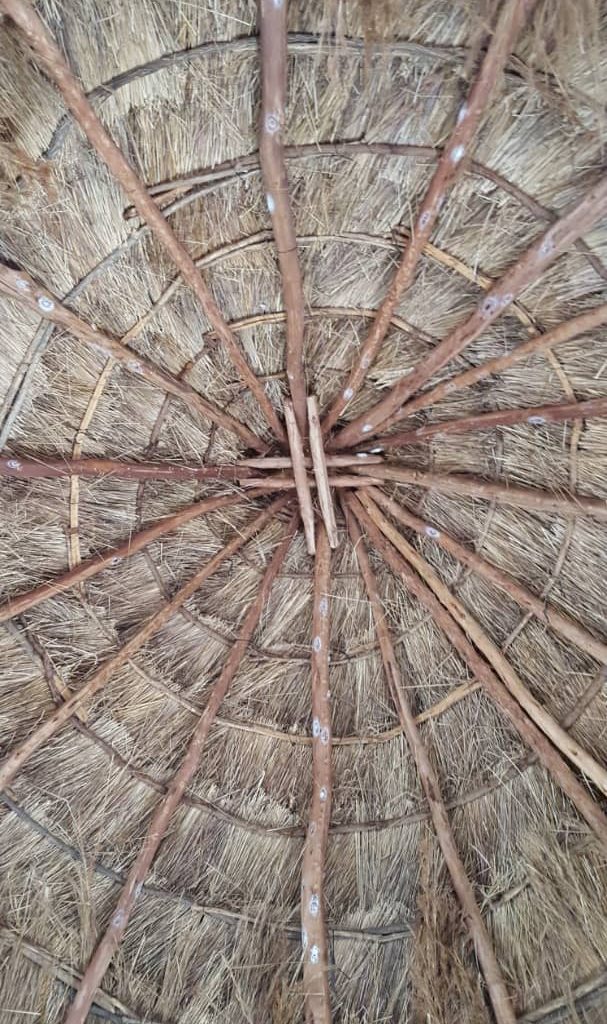 Morning Greetings from the ground here…days are moving fast….we wake up in the morning to this!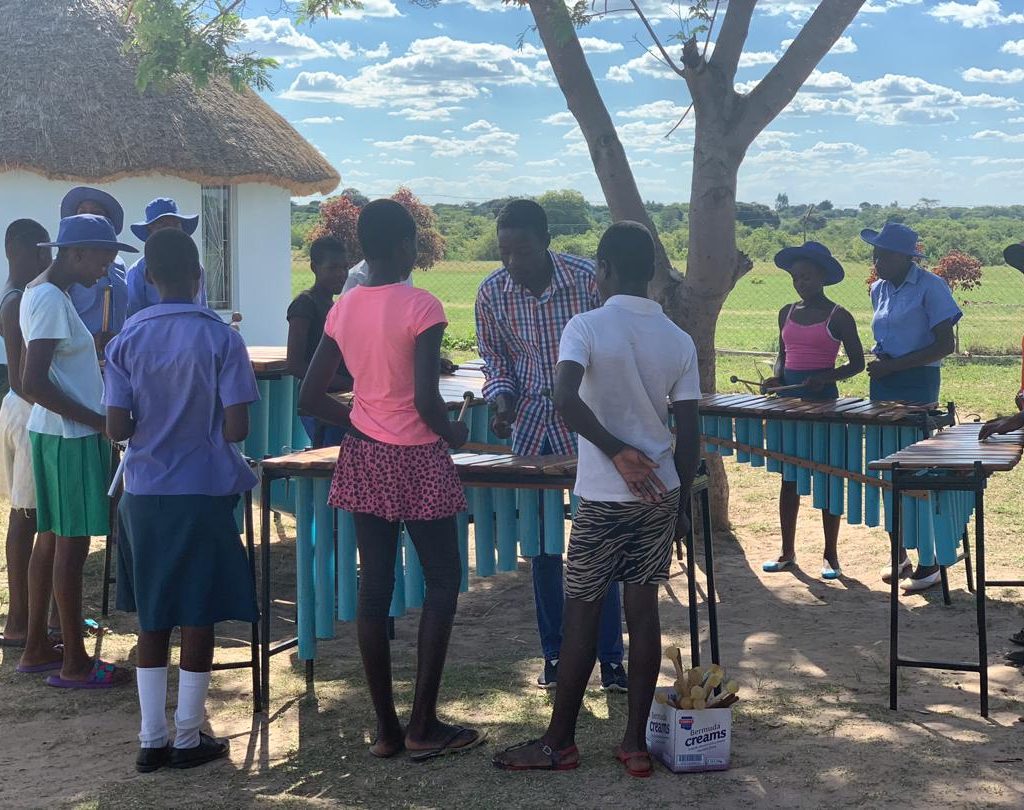 A few of the girls had learned during our Youth Well Being marimba programs we had for years.  Now we are working with the MMC so many new girls are coming in.  This is their first lesson!
Click on the PLAY button on the video below to play the video of the girls playing marimba.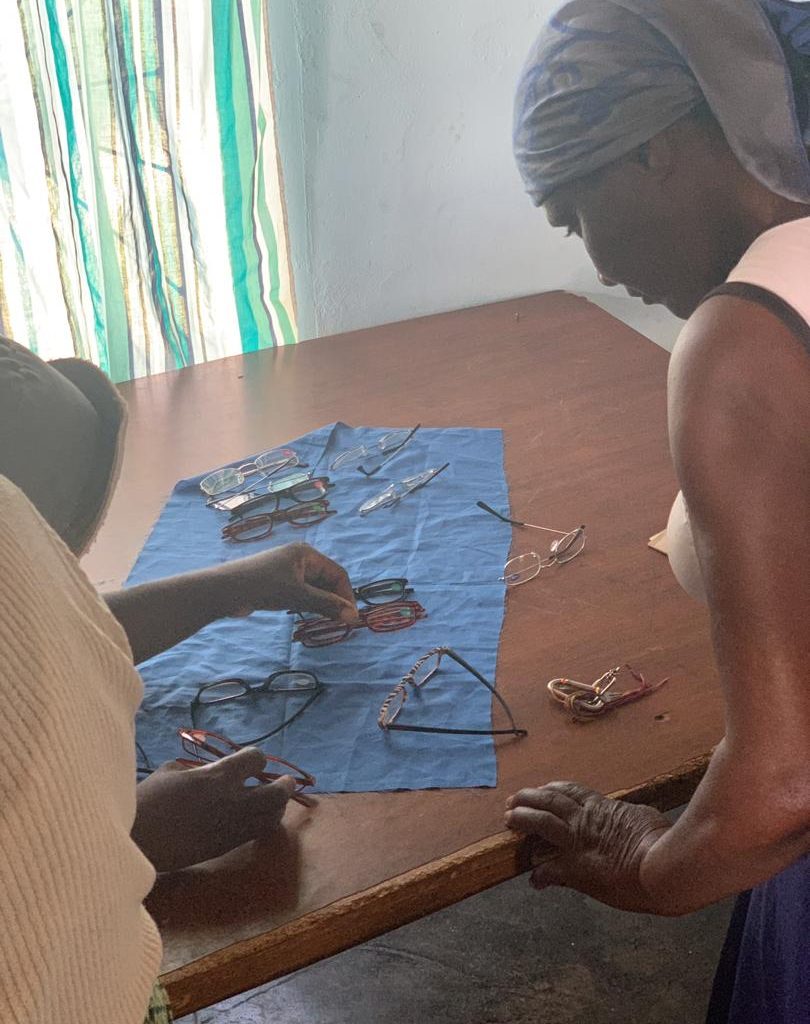 Embroidery continues … helping them with some close up readers makes it easier. We have several lenses in inventory. The women are so grateful! The Dollar Store cashier in Lebanon always wonders what we are doing!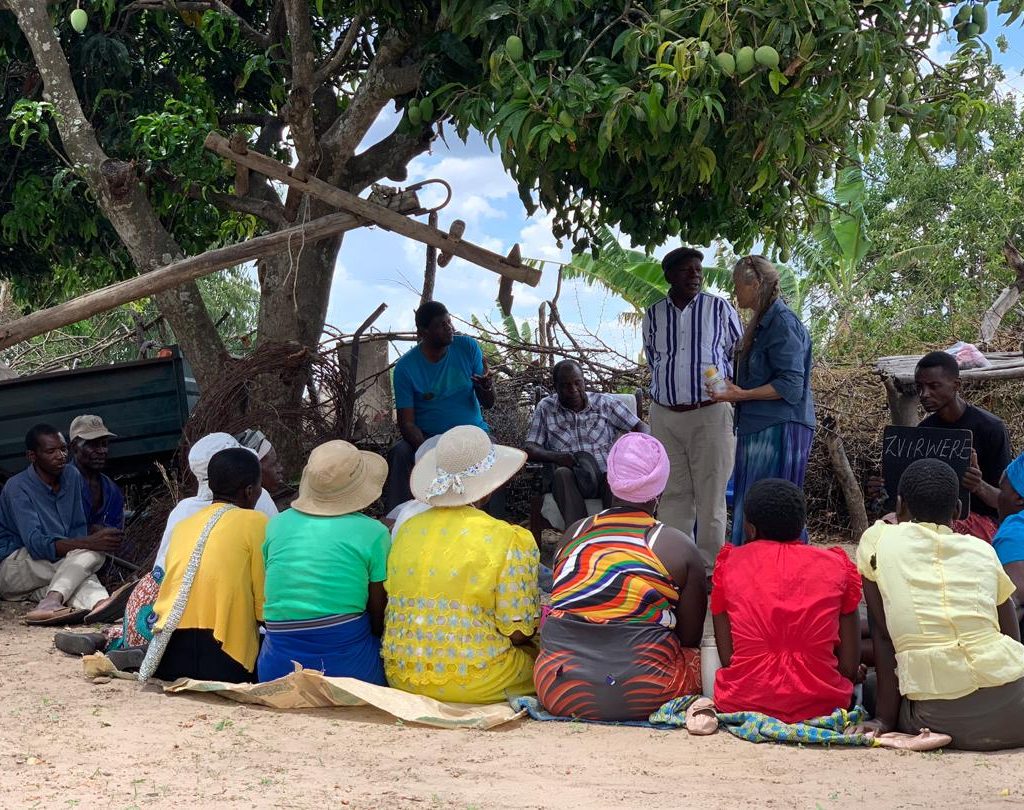 We held the Health Forums to share general hygiene, nutrition, and lifestyle ideas. The attendance was lower than normal since this is spring time so as farmers without oxen their planting is labor intensive.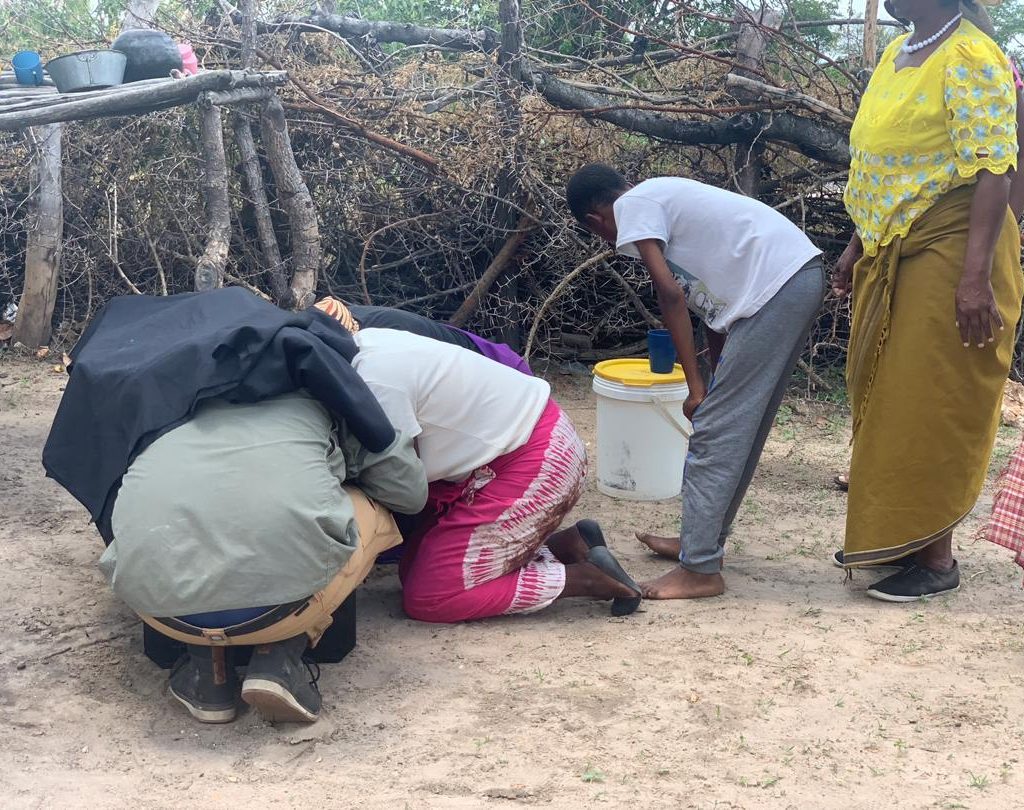 Those who attended loved the discussions. The highlight is always the Glogerm, which is a fluorescent powder simulating germs on handshaking. They go under the black cloth with the fluorescent flashlight to see how germs are passed, and how well they wash. Then they wash again with soap and check again!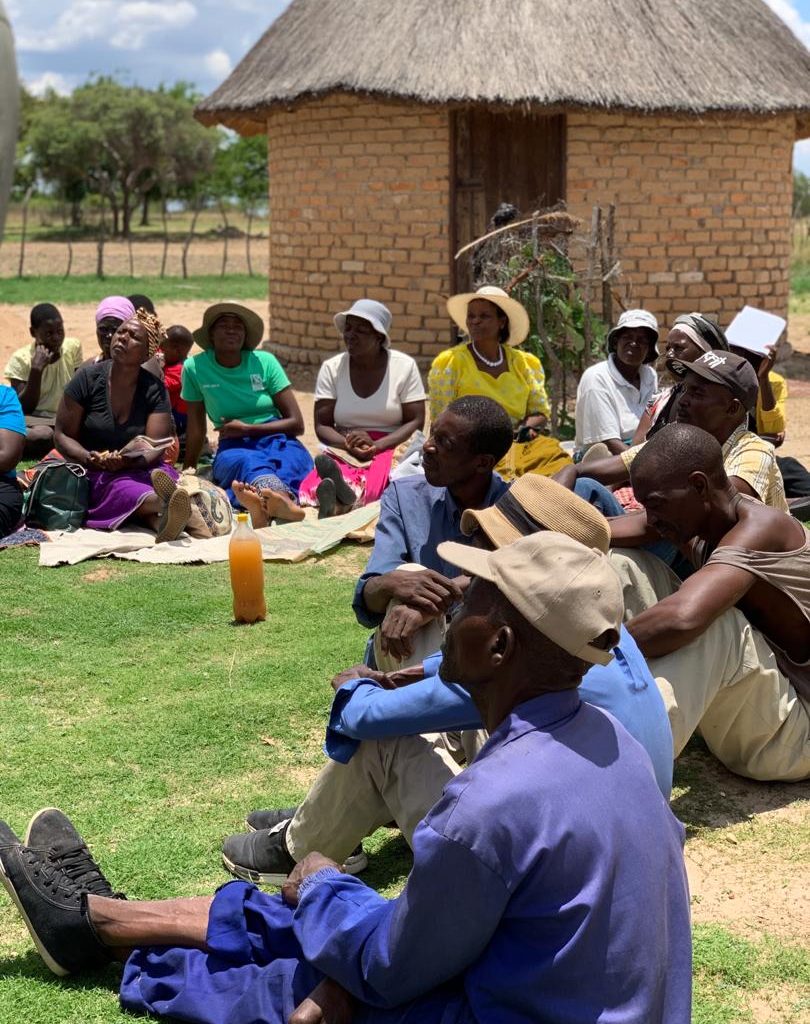 Whitney shared all about cleaning water with Moringa seeds that is very dirty after storms. The bottle of dirty water can be cleared up with crushed Moringa seeds! It still needs solar disinfection afterwards.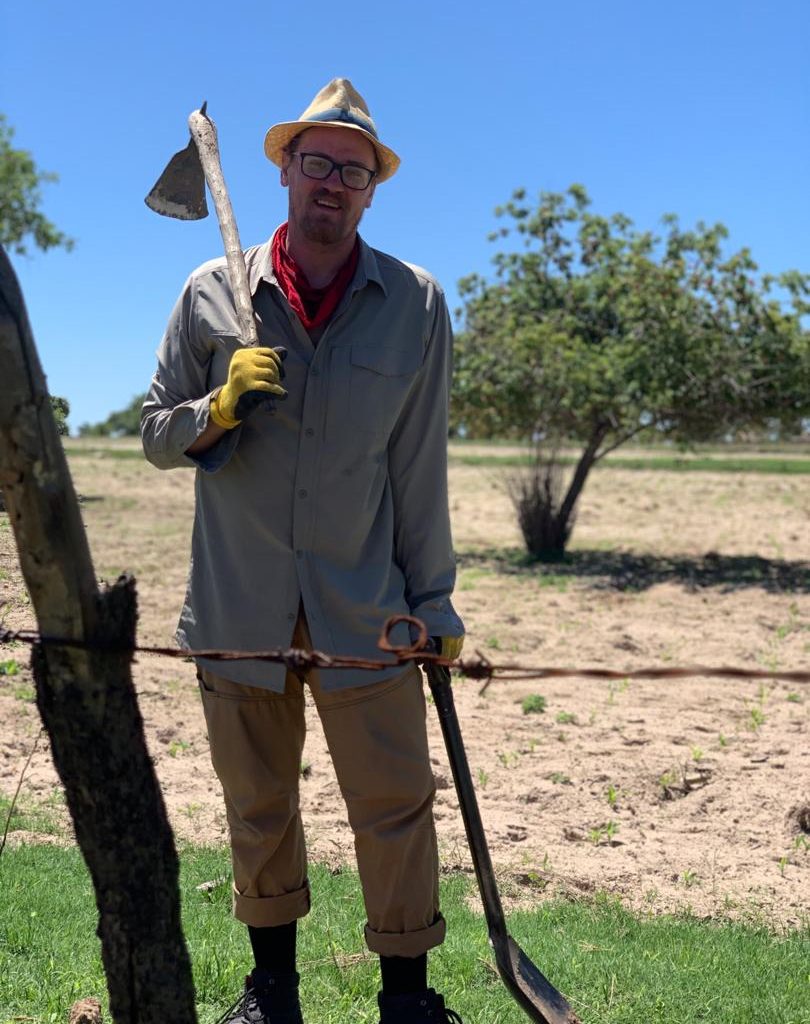 Whitney and Standreck's experiements are coming along. This one is Whitney's egg crate. They have been breaking ground, direct seeding and doing starts to see how things work here, Whitney at our homestead and Standreck at his mom's.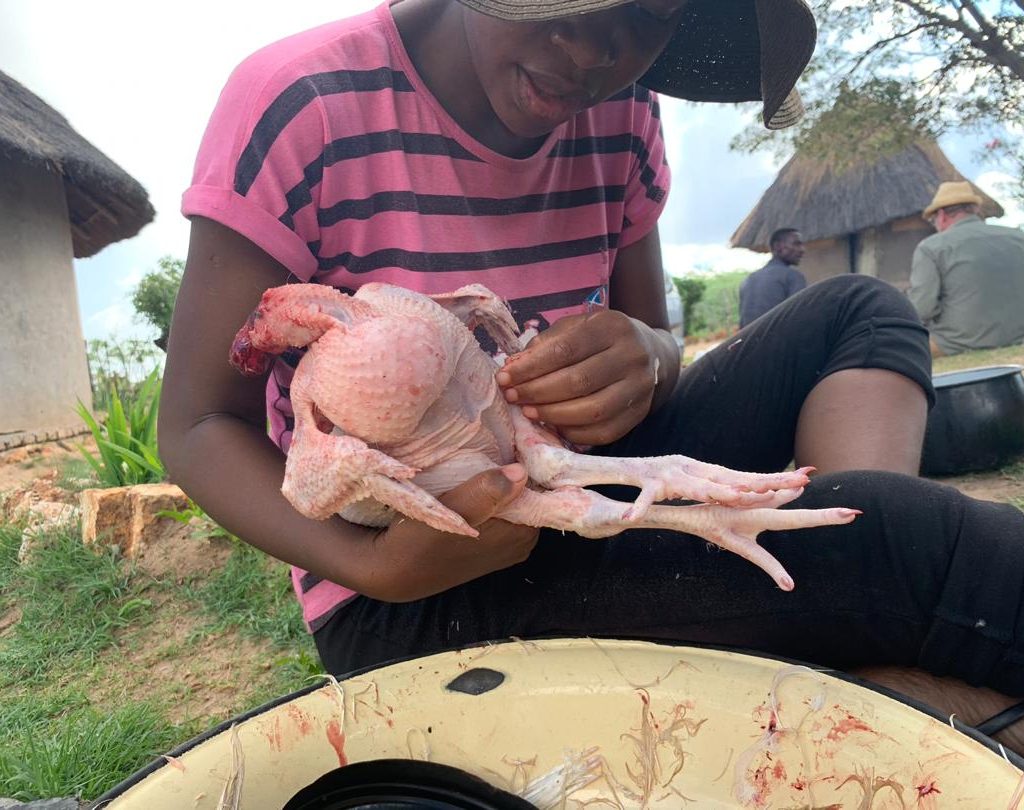 Thanksgiving Day preparations gave us a wonderful chicken and full complement of an Afro-American meal to celebrate.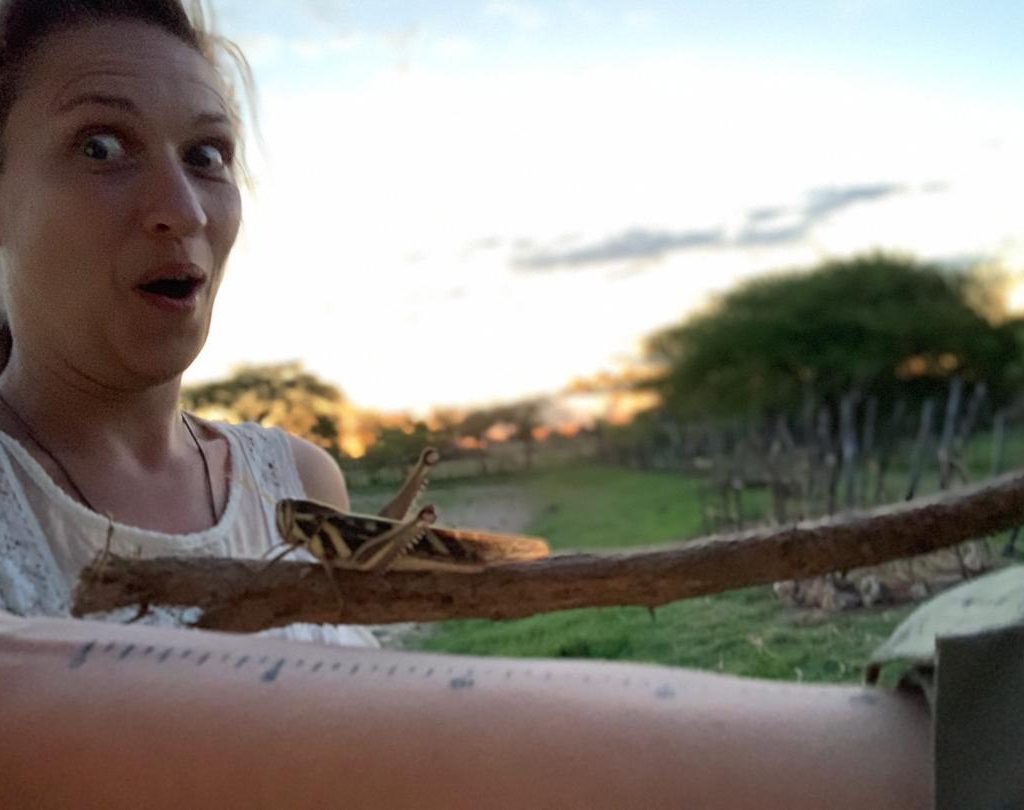 They grow them big here!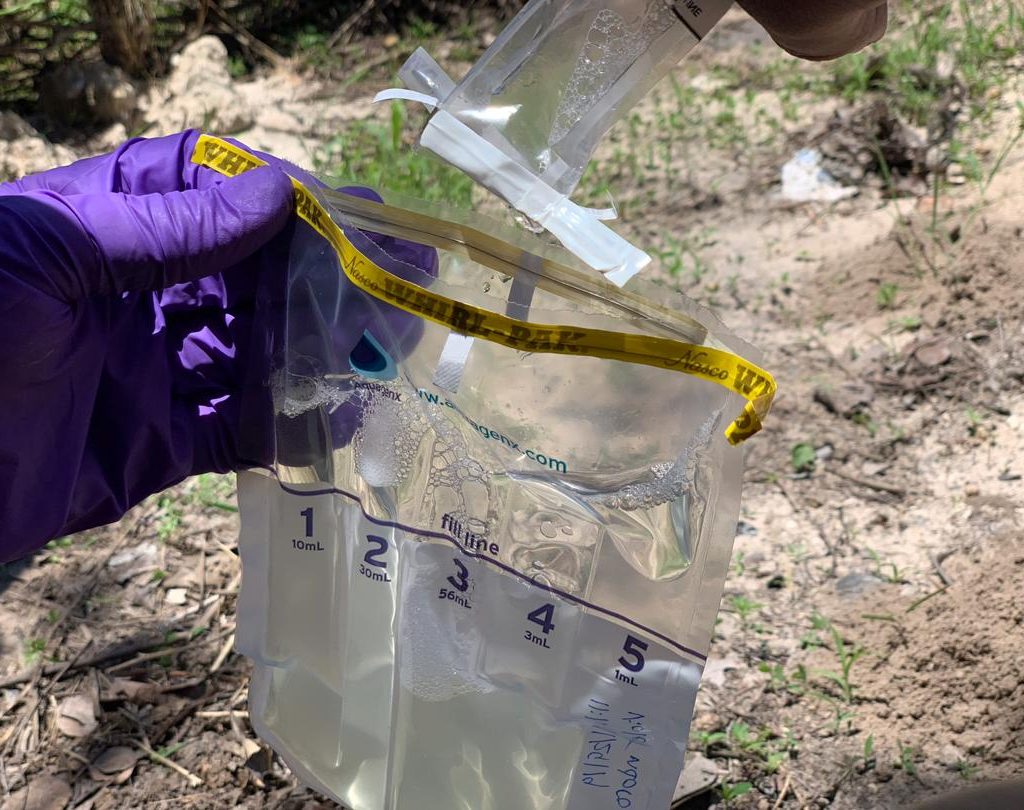 Well testing continues! In general, the residents need to have well treatments and take more precautions on letting pathogens into their wells. More on this in the next Field Report.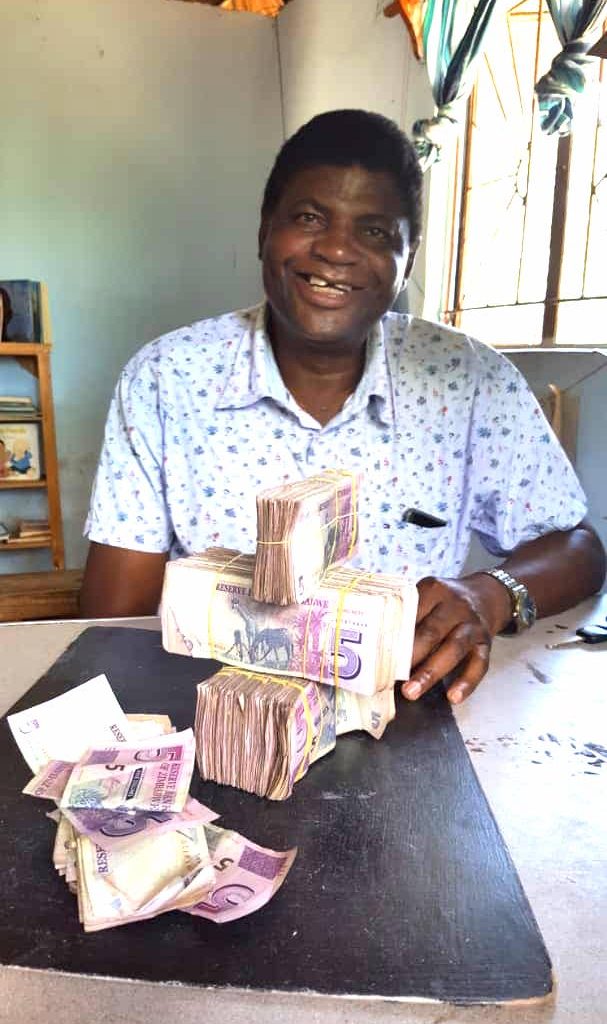 The money situation here is challenging. The exchange at the bank has increased by 1 Zim bond since we got here 2 weeks ago. In the Villages we thought it had increased to 15:1 but in town a store told us it was 20:1…no wonder Zimbabwe is said to have the highest inflation rate in the world now.This pile of money is just under $500 USD to offer stipends to the volunteers for the work that keeps Nhimbe going. It's not a living wage by any means. Cosmas can't do anything but try to keep a sense of humor about it!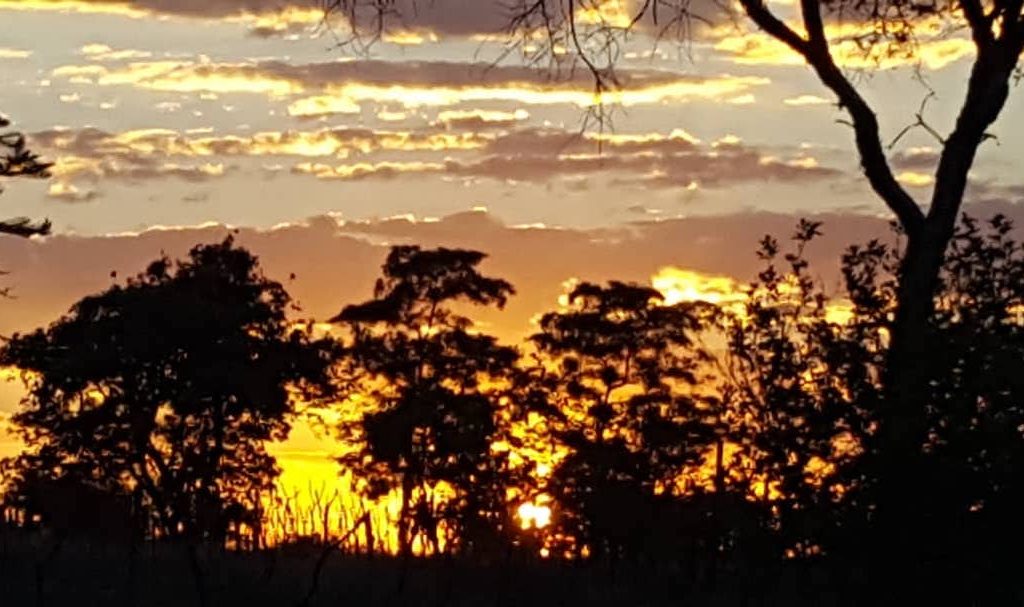 Good night from our front door to yours!